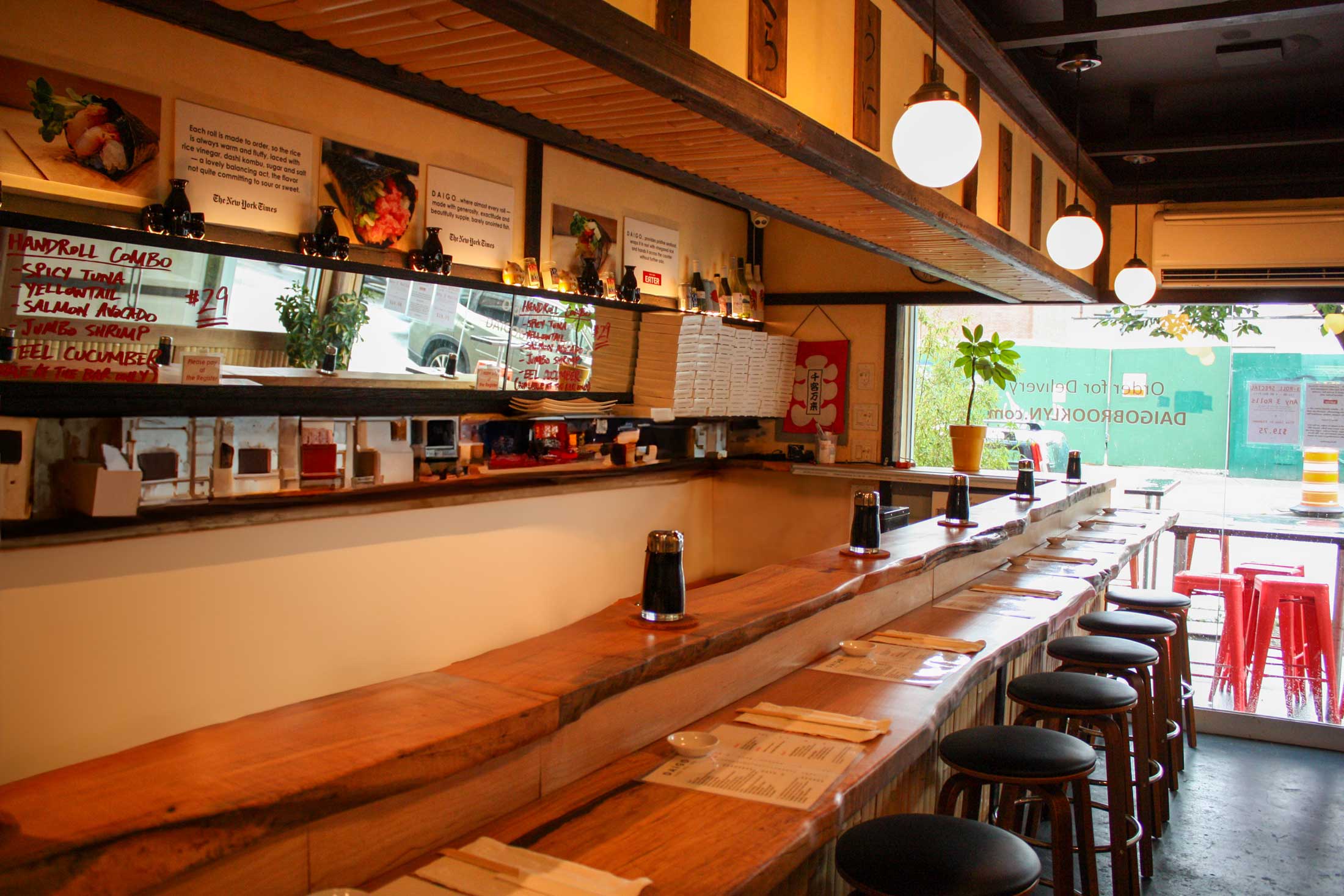 For questions, comments, or suggestions, please use the form to get in touch. Someone will get back to you as soon as possible. Thank you!
Daigo Sushi Roll Bar (Carroll St.)
Tel: (917) 909 – 1504
Daigo Sushi Roll Bar – 2 (4th Ave)
Tel: (929) 552 – 7744
Daigo Hand Roll Bar
No phone (please email)
*If you don't see a confirmation email, please check your junk folder.